UNESCO Chair on Education for Human Development and Solidarity among Peoples
UNESCO Chair on Education for Human Development and Solidarity among Peoples
Roundtable "Vittorino Chizzolini e i giovani" - Brescia, 24th May 2019
On Friday, January 24, 2019, a roundtable was held at the Brescia campus, promoted in collaboration with Fondazione Giuseppe Tovini.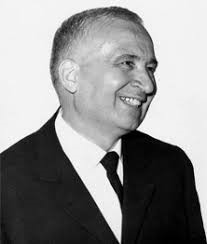 International Conference "Ripensare l'educazione" - Brescia, 18th January 2019
On Friday, January 18, 2019, the Brescia campus of Università Cattolica has hosted the first International Conference entitled "Ripensare l'educazione", organized by the Unesco Chair.
International Day of Education - 24th January 2019
The United Nations General Assembly proclaimed 24 January as International Day of Education, in celebration of the role of education for peace and development.
The first Unesco Chair at Università Cattolica
The Unesco Chair on Education for Human Development and Solidarity Among Peoples, officially established on 6th Aprile 2018, is located at the Brescia campus of the Università Cattolica del Sacro Cuore.