a.y. 2017/18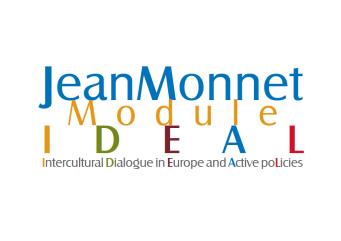 COURSE AIMS
Recently the tendency against Europe and the link between skepticism towards European institutions and the cultural/religious intolerance call for reinforcing the basis of co-existence in a multicultural society within a constitutional frame. It becomes more and more urgent that University could instill democratic values among young generations, through both the cursus studiorum and the active methods of teaching-learning, as democratic values belong not only to each Nation but to the whole European Citizenship. All European citizens should appreciate the cultural and religious diversity, and should contribute actively in the promotion of dialogue between individuals with different history, culture, language and religion in order to safeguard "interculturalism" as value. Given all this, the IDEAL JM Module aims at arousing fresh reflections among the whole academic and scientific community, by linking European citizenship and the inclusive actions for cultural minorities. The deep comprehension of migration flows, the legal frame for refugees in Europe, and the sustainable methods for improving tolerance and contrasting xenophobia, will stimulate students to become active members of social promotion for Intercultural and Inter-religious dialogue.
COURSE CONTENT
The course includes interdisciplinary lecturers by domestic and guest speakers with different backgrounds in Social Sciences and Humanities (Sociology; History; Pedagogy; Law; Psychology). The following topics will be covered during the course:
1. Opening sessions (basic module 1)
Europe: 21th century's challenges facing radicalism, intolerance, nationalism
History of European integration.
Basic elements of EU legislation.
Process of identity- and citizenship-building in Europe:
an intercultural dialogue perspective.
Recognizing and preventing neo-racism in Europe.
2. Migration and integration processes in Europe: sociological frame (basic module 2)
The European migration system and its transformations.
Migration policy and integration in Europe.
The European political agenda for intercultural dialogue.
The role of civil society organizations and their interventions for migrants and against racism.
3. Inter-religious dialogue (thematic module)
The cultural, historical and religious roots of Europe and the Mediterranean area
The category of the "political" in an age in which citizenship has taken so different meanings across the countries, regions and traditions.
Intercultural Issues in Media Communication
Racism and cultural prejudice: current risks in Europe.
Inter-religious dialogue and ethics in the European polity: religion, identity and citizenship.

Programme (76,62 KB)