What's next?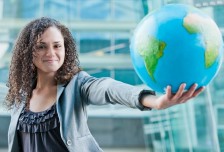 The Double Degree Programme trains people for joining medium/large industrial or service companies, either national or multinational and internationalization-oriented.
In particular, we look for people whose aims include:
achieving managerial responsibilities in multinational industrial and service companies;
working for consulting firms and international companies providing professional services;
starting and developing business ventures operating in international markets;
working in international organizations and institutions.
National surveys carried out to evaluate the consequences and the effectiveness of a study experience abroad show that Italian graduate students who have studied abroad achieve better outcomes at university and hold better jobs one year after graduating - they graduate with higher marks and find a job more quickly (Source: MIUR).