Double Degree in International Management
Double Degree in International Management
Student Experiences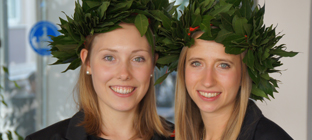 Discover the International Management Double Degree programme within the IPBS network. We asked students to share their experience with us.
Double Degree
The Double Degree in International Management (D-DINT) is the international exchange programme within the framework of the Bachelor of Science in Business Administration – course in International Management.
Students study:
AND
two years at one of the prestigious partner universities located in Europe (France, Germany, UK, the The Netherlands), the USA or Mexico.

Welcome Guide incoming students (3038317 KB)

IPBS Flyer (1973907 KB)
News
An Upcoming Paper Gold Crisis?
Alberto Scalabrini investigate the possibility of problems in the paper gold market and the impact of that for markets and investors alike.